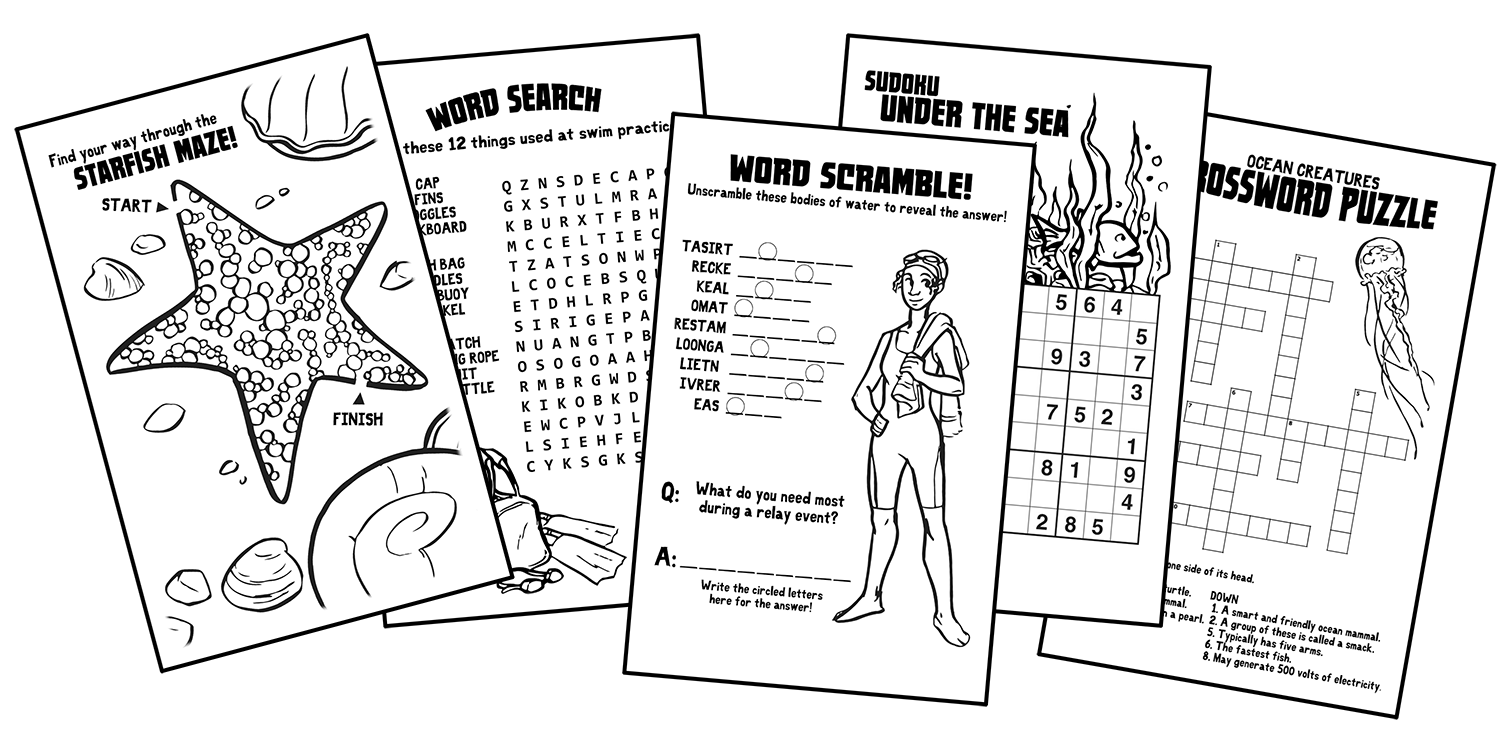 Fun! This 40 page activity book includes a variety of activities for a broad range of kids. Many of the activities work well with two or more friends -- great for sharing the fun! I honestly think that any child aged 6-14 will find something really interesting in this activity book.
The activities are swimming related and sea life topics. Some activities are easier for the younger kids. Most are for elementary kids. And, a few are clearly for tweens and young teens.
With awesome illustrations by Kelly McClellan, this activity book really engages kids with fun. The theme and artistic style combines well with the activities bridging across age groups. It provides a unique experience for youth swimmers and their siblings!
Both swimming and sea life fun facts are included! You'll learn interesting trivia and you can quiz your friends and family! How fast could a shark swim a 50 meter event? You'll know! Children engage with these aquatic facts and fun activities.
The activity book is travel size. Perfect to fit in the swim bag! The perfect companion for every swim meet!
Swim Meet Activity Book
For Age Group Swimmers and Siblings
Volume 1, Second Edition
ISBN-13: 978-1974370818
ISBN-10: 197437081X